Libertarian cannabis advocate Martha Bueno to run in Miami-Dade District 10
It's never too early to start thinking about the 2022 race for Miami-Dade Commission, where there will be five open seats due to term limits and an opportunity for voters in District 8 to elect their commissioner, finally.
There are already five candidates each in the District 2 race to replace Commissioner Jean Monestime and the District 8 race, where Danielle Cohen Higgins was appointed in December. Cohen Higgins is one of them.
Martha Bueno, vice chair of the Miami-Dade Libertarian Party and the county's Community Council 11 zoning board in West Kendall, filed paperwork Monday indicating she will run for the Miami-Dade Commission seat in District 10, currently held by Commissioner Javier Souto, who was first elected in 1993 — not 1968, as some might think — and is only being dragged out kicking and screaming because voters passed term limits in 2012.
Souto is going to miss being on Miami-Dade TV all the time. Ladra is not going to miss his long and barely coherent tangents.
Bueno, 41, is the only candidate so far, but probably won't be the last. Many political watchers say the heir apparent is former Republican Sen. Anitere Flores, but there is talk that an unnamed police officer and Horse Country community activist Eric Thomas, are also running.
Rumors that Florida Sen. Annette Taddeo could be running can't be true. She was first elected in a special election to finish a term and her first elected term ends in 2022 so she could have four more years in the Senate.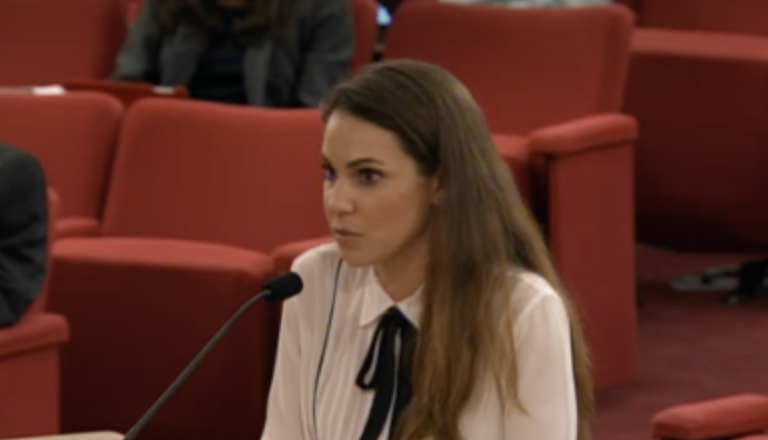 Bueno is going to run as a reformer.
"I'm kind of sick of what I'm seeing in Miami-Dade," said Bueno, who Ladra recognized from the multiple times she speaks before the commission on a number of items, from the budget to police oversight to zoning.
Last fall, she posted a video on Twitter after she was unable to make remote, virtual public comments during the last of the county's budget hearings, because of technical difficulties. On Monday, she posted a video to Facebook after she encountered technical difficulties printing the documents from the county's elections website.
Read related: Public cut out of final 'public meeting' for Miami-Dade's $9 billion budget
"I just want to show you guys what happens when I click on the link of the form that I have to sign which clearly states that I have received the document," she says, flipping the camera to the computer screen. "Oh, sorry, looks like that page doesn't actually exist."
The elections department fixed the glitch, but you know Ladra already likes the candidate.
"I'm very vocal. I can't stand the corruption and the lies," Bueno told Ladra Thursday. "This is not what I want for my family and for my community."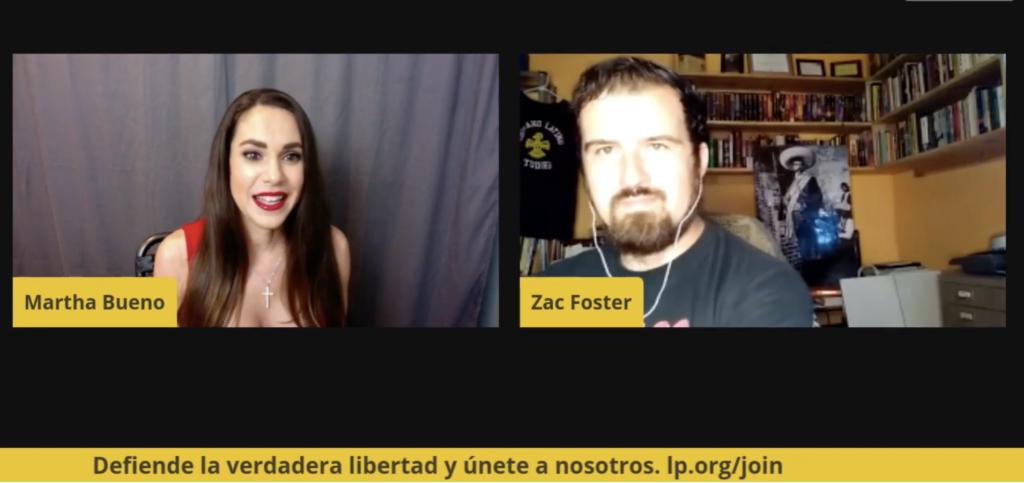 A cannabis advocate and hemp farmer, Bueno lived in Venezuela for several years and speaks impeccably in both English and Spanish. She is co-host of Libertarios Hispanos on LPTV, a YouTube channel for the Libertarian Party, and was active in Jo Jorgansen's presidential campaign.
Miami-Dade Commission races are not officially partisan, but both the Republican and the Democratic parties are getting increasingly involved.
So why not the Libertarians? It's refreshing.