Five open seats on county commission = Miami-Dade voters to see new, old faces
The Miami-Dade Commission election is sneaking up on us — it's in August, not November, like the state and congressional races — and it's going to be a pretty important one, with five of the six seats open, thanks to term limits.
Say goodbye to commissioners Jean Monestime, Sally Heyman, Rebeca Sosa, Javier Souto, and Jose "Pepe" Diaz, who is widely rumored to be running for mayor in Sweetwater next. Commissioner Danielle Cohen Higgins, who got her incumbency through an appointment, is going to face her first election but is favored to win, so far.
We could get six new commissioners, but will definitely get five new ones. Like a repeat of 2020, it's a chance to completely change the dais dynamics. When added to the five new commissioners elected in 2020 (and Cohen Higgins), we'll have 11 commissioners with two years or less under their belts. Commissioners Joe Martinez and Eileen Higgins will be the seniors.
With little more than four months until the Aug. 23 primary election day, here is who is lining up for what seat. So far, because qualifying, which starts next month, doesn't end until June 14.
In District 2, to replace Monestime, there is a clusterbunch of wannabes. It used to be nine candidates, but two withdrew and former Commissioner Dorrin Rolle died in 2020. Now there are six: Wallace Aristide, principal at Miami Northwestern Senior High, former North Miami Mayor Josephat "Joe" Celestin, Monique Nicole Barley-Mayo, who ran for countywide mayor in 2020 (and now we know why), Marlene Bastien, executive director of Haitian Women of Miami, North Miami's current Mayor Philippe Bien-Aime and William Clark, a retired paramedic and community activist.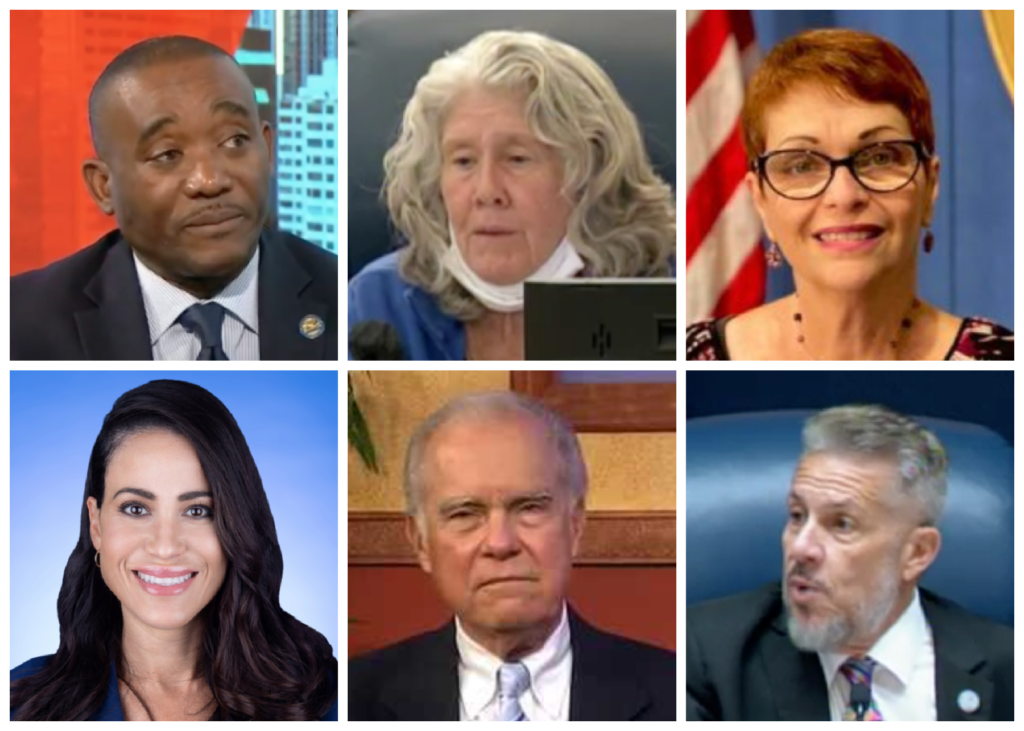 According to the latest campaign finance reports, the most money has been raised by Bastien, with $173,300, and Aristide, who has about $106,000, although a little more than $18K was loaned to himself. Bien-Aime has raised about $56,000, Clark almost $38,000 and Celestine and Barley-Mayo lag behind with $7,500 and zero, respectively.
In District 4, we have the opposite in interest — just one candidate: Miami Beach Commissioner Micky Steinberg. Heyman's seat is the only one with only one hopeful in the wings. It's still early, but the $306,000 Steinberg has raised could scare others away, as intended. She still has about $270K in hand. And that's not counting any political action committees.
Read related: Miami-Dade's Danielle Cohen Higgins files petitions to qualify for her first race
In District 6, we have long had State Rep. Bryan Avila as the heir apparent to Sosa. Ibis Valdes got her head screwed back on and already withdrew. But construction executive Orlando Lamas, who was running to replace Avila in House District 111 as late as February, filed documents in March showing he intends to run for county commission instead.
Avila may jump to a senate race if Manny Diaz, Jr., is appointed education commissioner, which would be a joke. The guy's business is charter schools. But stranger things have happened in Florida. And if that travesty does come to pass, then this race could get more interesting.
Las malas lenguas say none other than former Lt. Gov. Carlos Lopez-Cantera is waiting to see if Avila jumps out so he can jump in. But that goes against the other rumors that have CLC, who was once Miami-Dade property appraiser, running for one of the new countywide seats on the 2024 ballot, like supervisor of elections.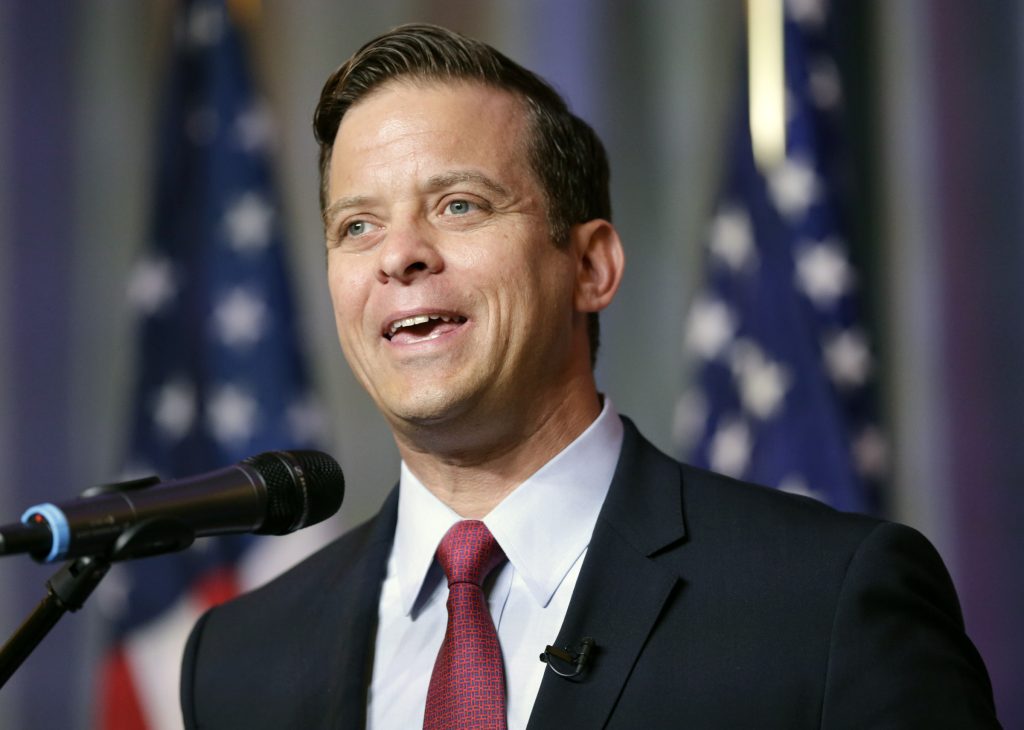 Also reportedly looking at the seat sideways: Coral Gables Commissioner Jorge Fors — who better get ready for more posts about his homestead exemption fraud — and political operative Kevin Cabrera, whose wife is a state rep. Both are waiting for Avila to make a move.
In District 8, Cohen Higgins has pretty much an open field. There's been a lot of rumors — mostly started by the commissioner herself — that Palmetto Bay Mayor Karyn Cunningham would challenge her, but Cunningham told Ladra she is focusing on her own re-election, which is also this year.
Three people, including former Palmetto Bay Councilman John DuBois, have withdrawn. Only Alicia Arellano remains. But she has raised just $2,300 compared to the nearly $400,000 brought in by Cohen Higgins so far, which is exactly why the seat should have never been appointed to anyone.
Stay informed on the 2022 elections. Get Political Cortadito's Fresh Colada in your mailbox every morning and make informed decisions on Election Day. Subscribe to our newsletter with links to the stories you want
In District 10, we have a head-to-head, so far, to replace Souto. It's a bit lopsided moneywise as State Rep. Anthony Rodriguez has $280,000 and Libertarian marijuana activist Martha Bueno has raised less than $18,000. But these two will make for very interesting debates, if Rodriguez dares.
Read related: Booted off Sweetwater Council, Sophia Lacayo aims for county commission
In District 12, we have another head-to-head, again so far, with Doral Mayor J.C. Bermudez against former Sweetwater Councilwoman Sophia Lacayo, who was forced to resign when she was found guilty of perjury for swearing she lived in the city when she, in fact, did not.
This time, she says she lives in a $2.8 million house in Doral. Yes, Ladra will certainly be checking on that.
Lacayo is also mostly self-funding her campaign, loaning herself at least $169,000 of the $187K in her account so far. Bermudez has raised $213,000.
Voters should prepare for the phone calls, first, and then the mailers from the candidates. And they should demand debates to get to know the options.