Commission could cut community councils out for Fisher Island developer
Miami-Dade County Commissioners could cut the power to community councils Wednesday and change the rules on how they govern local zoning change requests so that more applications come directly to the commission.
And it looks like this amendment to the process, established in 1996 to bring zoning decisions closer to the people and neighborhoods affected, is being considered simply on behalf of Fisher Island developer Heinrich Von Hanau, builder of the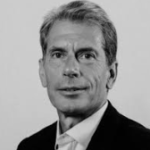 new Palazzo del Sol luxury condos on the island, who now wants permission to break a covenant to build 54 new homes — and who has donated about $50,000 to at least two county commissioners recently.
Hanau — and his lobbyist — know that it is easier to get approvals for zoning changes from county commissioners than from a group of people without PACS who live in the neighborhood where the development is planned.
The item on the agenda Wednesday — tucked into other changes to address conflicts of interest — would amend the county code to provide commissioners the power to directly hear zoning applications and bypass the community councils and community zoning appeals process "where there are insufficient seated members to constitute a quorum."
Only, Fisher Island's community council is the only one of the local zoning appeals boards that is completely vacant. The only one that consistently can't reach a quorum — because there is nobody appointed to the board. There hasn't been for years,
And astute political observers have noticed that this attempt to simply cancel out the Fisher Island community council is coming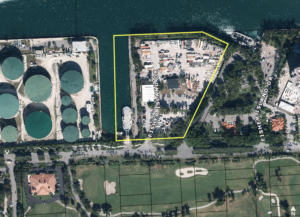 at the same time as the proposal for a planned development in the posh community, possibly the richest zip code in the country. The developer wants to break a covenant and transfer density from one parcel to another — and he needs a zoning change.
Let's dissect how the county may be trying to help him.
In September of last year, Greenberg Traurig attorney (read: lobbyist) Jorge Navarro wrote to Nathan Kogon, the county's assistant director of development services at the Department of Regulatory and Economic Resources, otherwise known as the head of zoning. It was a "zoning verification request," in other words, just checking to see if they can transfer 54 units from one of the tracts they own at 6 Fisher Island Drive to an adjacent tract. The developer wants to deviate from the "governing documents" that guide the master plan, including a change in zoning from business to residential, to develop over the lines that cross the parcels and break a covenant.
"At the time the Declaration was approved, the Island was in the very early stages of development," Navarro wrote. "As such, the Declaration was crafted to create 'maximum flexibility' in the gradual development of the Island."
Key word: Maximum.
And of course, they want to go to the commission because everyone knows a community council will be a harder sell.
Or a harder buy, as it were.
In October, even before the answer came, the developer contributed $25,000 on a single day though companies and a lobbyist to Transportation Solutions for Miami-Dade, the political action committee chaired by Commissioner Esteban Bovo, who is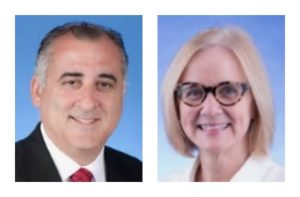 running for Miami-Dade mayor — and, lo and behold, is the prime sponsor of this amendment.
Hanau also gave — on the same day in October — at least $15,000 to the political action committee Rebranding Politics, run by Christian Ulvert, who is the campaign manager for Commissioner Eileen Higgins, who despite email requests to fill the vacant seats on the Fisher Island council from several people who are willing to serve, has apparently just not gotten around to it. Not a single person.
Chris Huldtwalcker, Higgins legislative director, responded to some of those email requests with what seems like a group brush off: "Thank you all," he wrote, because there was obviously more than one person interested in serving. "We are setting a meeting for the Commissioner with the County Attorneys and staff to study the issue. I will follow up with you as soon as we have completed that to set up a time for you to discuss with the Commissioner. Thank you for your patience."
Is he joking? Study the issue? Higgins was elected almost two years ago? And she still doesn't know how to appoint community members who want to serve to the community councils? She hasn't appointed anyone to either of the community councils she has in her district? No wonder they have an issue with quorums? And she has to talk to the city attorney about appointing community council members? Or does she have to talk to the donor who gave her $15,000 so far (oh, and Christian, you gotta hit Eric up. He's good for another $5K).
This only proves that both Republicans and Democrats are willing to sell us out to developers and making races more partisan isn't going to solve squat. Ladra can't help but wonder if they are working together.
And who instructed city staffers to make this happen? Because Kogon — who was run out of Doral by none other than Miami Commissioner Crazy Joe Carollo and was later offered the city manager position when Joe was fired, in one of those only in Miami small political incest world things — went to the Commission on Ethics and Public Trust to ask about the Fisher Island community council or community zoning appeals board (they are the same thing), raising the conflicts of interests that are now part of the amendment.
So even the "ethical" perception of this provision of the amendment is disingenuous at best, conspirational at worst.
Because what the county official asked was if it raised an ethical conflict if (1) a Fisher Island CZAB member who was also a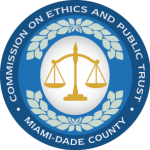 member of the Fisher Island Community Association (like a condo or HOA, but richer), which has also has a few members of the developer's Fisher Island Holdings board on it, could hear items requested by the developer and (2) if  a Fisher Island CZAB member could opine on an application if she or he had been involved in a legal dispute with the developer.
By the way, there is a lawsuit between the Fisher Island Community Association and Fisher Island Holdings.
The ethics commission responded on Nov. 13 that no, that, while there were some circumstances — employment for a subcontracting firm, for instance — that did fall under their purview, but that under the current code, neither of those situations would prevent a community council from hearing and voting on an application.
It seems that's not the response that the county wanted — they can't just stack the community council now with whoever they want — so they have decided, instead, to basically close the Fisher Island CZAB.
So, also in November, the amendment was discussed for the first time by the commission, who forwarded it on to the Capital Improvement Committee, scheduled for Dec. 10.
On Dec. 2, eight days before that meeting, Kogon wrote back to Navarro and basically told him what needed to be done to achieve what they wanted.
"The proposal contemplates a modification to the tract lines A-3 and B-4 and the development of the site crossing the parcel line,"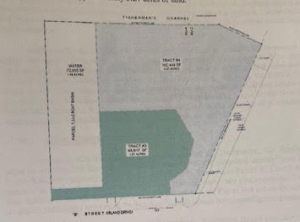 he said, explaining that the parcels are zoned differently and the developer would have to change the existing zoning on Parcel B-4, currently zoned special business, to multi-family residential.
"Furthermore, all building heights must be consistent with the heights provided for each parcel," Kogon said, adding that the developer will still have to submit a site plan and separate rezoning application if he wants a restaurant that has been approved in the master plan for the B-4 parcel.
Eight days later it went to committee, where every single speaker asked the commission to kill the amendment. They thought the community councils should be left alone and that lazy commissioners should just fill the vacancies that are causing any issue with quorums.
Lazy is Ladra's word, not theirs. But commissioners — who, by the way, already get applications when the CZAB misses two quorums in a row on an application — are lazy and, apparently, deaf. Because nobody wanted the commission to take control of the community councils when they miss one single quorum.
Mary Waters, Dewey Steele, Wilbur Bell — probably the longest serving community council member, on the Redland council since the beginning in 1996 — and every other speaker told the committee members that the community councils and zoning appeals process should stay as is. Many told commissioners that there were lots of people willing to volunteer.
Community Council Member Martha Bueno said she was one of those people who asked to be appointed and never was. She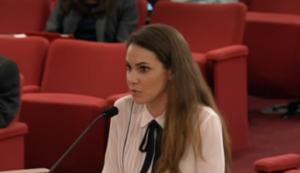 was elected instead. "Personally I have seen several people who have applied for these positions there are 11 vacancies out of 64 seats," Bueno, photographed right, said.
Yes, people, appointments are only made for vacancies because these positions are elected by voters. So taking away their power is taking away our power.
There was so much opposition, in fact, that even the city attorney admitted this was targeted to Fisher Island when he clarified that this adds a different rule strictly for boards that do not have enough members to make a quorum. "Sort of on the rationale that if there is no board there to hear it, it will come to the BCC."
Or the rationale that if you eliminate the board to hear it, then it comes straight to the BCC.
The only commissioner to raise concerns was Daniella Levine Cava,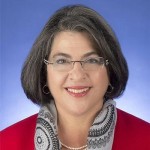 who is also running for county mayor.
"Community councils are a very important part of the process," Levine Cava said. "They are close to the community and the imput they get from people who have a real interest in land use is very critical to us."
She asked around and realized "there is only one community council that we heard had a chronic problem because it hasn't been needed," she said, obviously talking bout Fisher Island. "So I agree with the speakers that we need to take our appointments seriously. We need to make sure that we have active members. There is a desire in the community to serve."
Steele reminded the committee members that residents often have to travel a long way and miss work to attend committee and commission meetings and that sometimes there is not a quorum or the item is deferred. "That's how it works."
Eric Zichella, the registered lobbyist for the developer of Fisher Island — who, by the way, did not disclose that when he spoke — was the only person who spoke in favor of the amendment. And even admitted that it would not impact the majority of the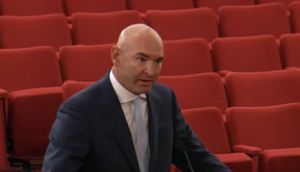 community councils — so it would just be targeting the zoning appeals board where his client wants to build.
"I would just ask humbly for your speedy passage of the ordinance," said Zichella, who gave Bovo $5,000 the same day his developer client gave $20K. Interestingly, he is registered to lobby for both Fisher Island Holdings and Fisher Island Community Association — now there's a conflict of interest if Ladra ever saw one.
"It will strengthen the ethical provisions in your code for community councils, number one, and number two, provide certainty to applicants as far as timing for when a hearing will be held relating to development applications for specific properties," Zichella said, because he wants his client's development application to be heard by his friends on the commission, not by any residents of Fisher Island who might not want it.
After a super pregnant pause because nobody wanted to move the amendment after that, Jordan moved on it for discussion.
The city attorney explained that it does four things:
Provides a penalty and process for removal if there is a conflict of interest proven
Expands what constitutes a conflict of interest to include a situation in which an application involves a covenant on which a community council member who will be hearing that item has some role or some interest (custom made for Fisher Island)
Provides for applications to come directly to the county where there are not enough members on the board to form a quorum
And provides for a "do over at county commission at no additional expense" if a developer finds that a council member who voted against her or his project did, indeed, have a conflict of interest that was not disclosed
Still, nobody feeling very comfortable with it, Jordan deferred it to another committee meeting. So why is it turning up Wednesday already before the full board of county commissioners?
It's actually one of those items left over from the Feb. 4 meeting with all the 4-day ruled items, allegedly caused by the Caribbean earthquake that resulted in the evacuation of the Stephen P. Clark Center. When it was deferred, Fisher Island resident and retired Miami Police officer Jose Acuna and others immediately asked Higgins to name members to the council.
"We have four people who want to volunteer," he said. "She has not responded. I even went to the committee meeting last time because that is the remedy."
Acuna said he would be there Wednesday and hopes to talk on the issue. But Ladra is not sure the commission will let speakers talk again. They've been in the habit lately of saying we can only speak at committee meetings and not before the full board of commissioners, which is ludicrous. All the commissioners were not there when these people spoke.
The community council model works when it exists. But if commissioners hamper it on purpose so that applications from their donors can come straight to them for zoning asks, well that's not just lazy and incompetent, is it? That's downright dirty.
And quite the opposite from what she was quoted in the Miami Herald as saying when Higgins won her special election race in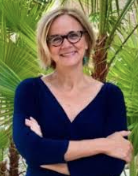 June 2018: "When I got started, it really was about making sure that our neighborhood, our friends, our neighbors, and the rest of the county felt represented. And that we put people first, rather than special interests."
Higgins may have been a Democrat darling, but, like a sponge, she has learned a lot from Bovo.
Let's see if Wednesday, part of her one-term legacy will be to join Bovo and the other commissioners who have joined as co-sponsors to basically kill one of the two community councils in her district and bring the Fisher Island development proposal directly to her — and away from the people most affected.
Hopefully the rest of the commission will see this for what it is — a gift or reward to a particular developer for his political support.
Because we simply cannot wait for law enforcement to wake up and smell the contributions.